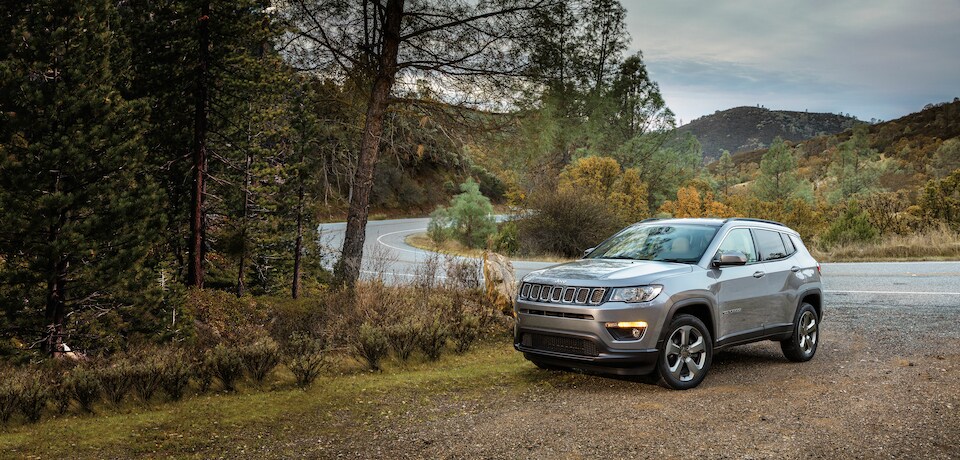 The Jeep name has long been synonymous with off-roading, and that adventurous spirit remains in every new Jeep SUV we have for sale. But, we have several models that are off-road ready while still providing everyday driving practicality, which the new Jeep Compass is a testament to. You'll find many new Jeep Compass offers in Fulton and even more reasons to buy one. View more on the compact SUV below!
What Can Baldwin Drivers Expect from Owning a New Jeep Compass?
The Compass has that distinctive Jeep look that promises fun when heading off the beaten path, but its smaller than other Jeep models so that city streets are just as easy to drive on. Meanwhile, aspects like the turbo four-cylinder engine and Active Drive 4x4 system that can switch between four- and two-wheel drive are further engineering marvels that highlight the versatility of this SUV.
Of course, driving every day will bring those around Upstate New York into a variety of situations depending on the trip and season, but the Jeep Compass has the features to help. It offers an array of safety systems that monitor surroundings, from blind spots to right in front of you, programs for a simpler time using mobile devices, and fan-favorites like heating for the seats, steering wheel, and exterior mirrors!
Visit Us To See These Jeep Compass Models in Person!
We hope this overview painted a picture of all that this compact SUV has to offer, and you should follow the link above if our description of it captured your interest. Do you still have some questions about the new Jeep Compass? Calling or emailing us is a great way to get those answered, but you're also welcome to stop by to see it in person!