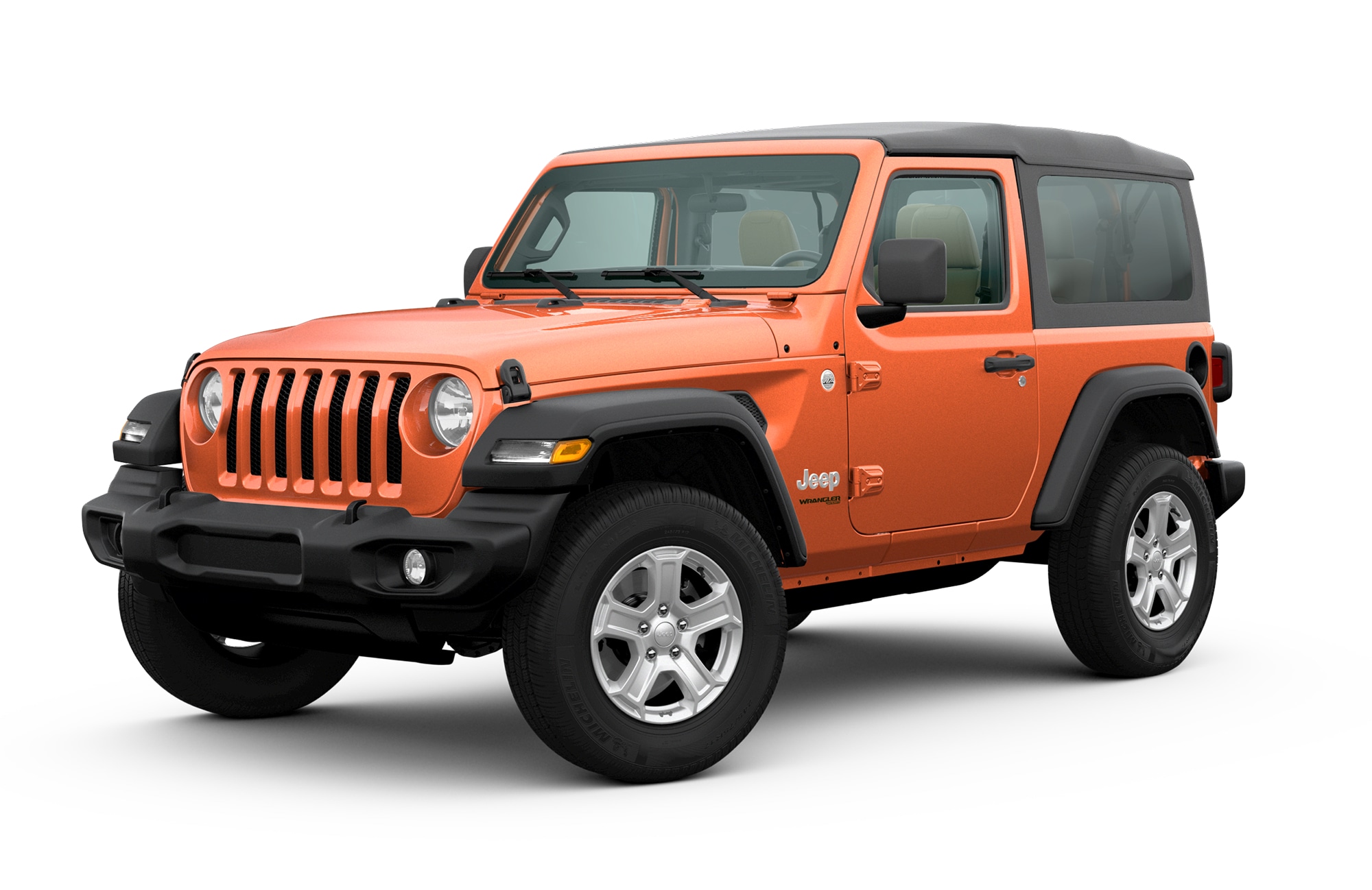 ?
As a Jeep dealership, we've helped many drivers that want a vehicle for exploring the many beautiful sites around us, and many of those drivers turn to the new Jeep Wrangler. This SUV icon has a distinctive design that plays a key role in how well it tackles less than ideal driving conditions, but you'll also enjoy helpful features and a comfortable ride if you plan to use it every day! In short, the new Jeep Wrangler offers Syracuse drivers a lot, so read more details about it below.
Take Your Jeep Wrangler Anywhere
The Jeep Wrangler design includes agile handling and trapezoidal wheel wells that help when you head off the pavement, but it also has the engineering to thank for its incredible capability. There are several engine options, including Jeep Wrangler diesel models for sale, and you can outfit it with a manual transmission if that's what you prefer. This capability helps you tackle snowy weather or mud, and the Jeep Wrangler can also tow your boats or other trailers!
Enjoy Cutting-Edge Features for More Fun Adventures
The new Jeep Wrangler is smart, which shows with new technologies as well as the classic trait of having removable doors and a removable roof for when you want to enjoy the sun and fresh air. Regarding its features, the new Jeep Wrangler offers items like an infotainment system connecting to your smartphone, heated seats, and driver-assist technologies, like Blind Spot Monitoring! Whether you're heading on a road trip or just need to get to work, the Jeep Wrangler keeps driving fun.
The new Jeep Wrangler possesses all the traits, like dependability and capability, that have made it an icon, but it adds more features so that you can enjoy it in even more ways. We have a wide range of new Jeep Wranglers for sale at our Jeep dealership near Syracuse, so be sure to check them all out and call if you have any questions!