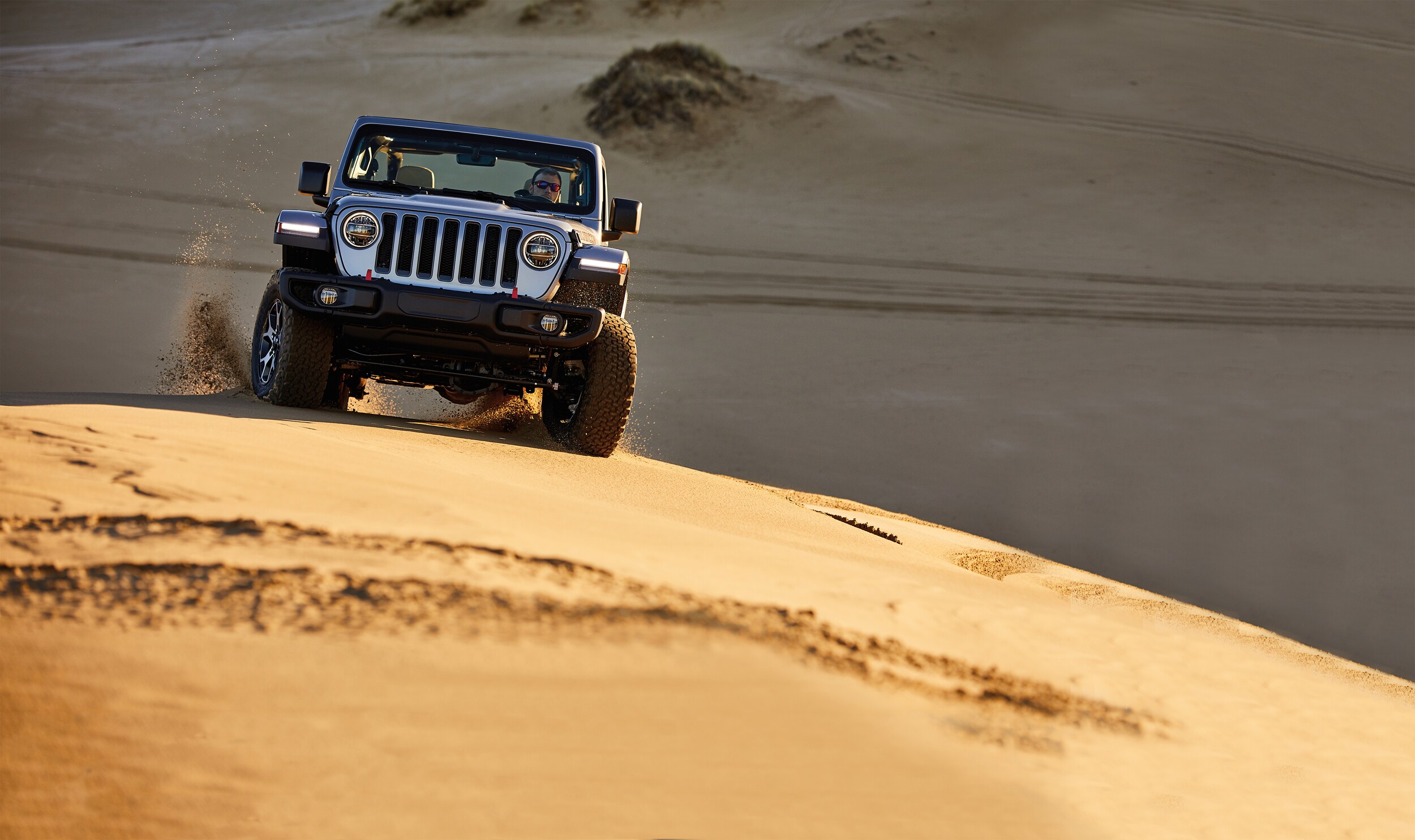 ?
Now that Old Man Winter has gone into hibernation, it's time for the off-road runners to come out and play. If you are a Jeep Renegade or Wrangler owner with an adventurous nature, you have a lot of ground to cover. The trails are blazin' hot with new ventures and picturesque beauty seemingly straight out of a fairy tale. The time is now to take advantage of all your Jeep model is engineered to do.
Although there are many places for you to have great off-roading adventures, we only have room for three. Whether your plans are trail driving, dune blasting, mudding, fording or rock crawling, the adrenaline rush is on.
Plan Your Next Off-Road Adventure to One of these Many Destinations
Moab, Utah, where the Jeep Wrangler is king. This is a perfect place because there are easy driving trails for the beginner and rock trails for the more experienced off-roaders. If you are interested in an off-road tour, you can check with the Moab Adventure Center to schedule one of your choice.
Silver Lake in Oceana County, Michigan. Perhaps you never grew out of loving to play in the sand. With more than 2000 acres of dunes at Silver Lake, you don't have to. If blasting dirt is your preference, Silver Lake is for you.
Rubicon Trail in Lake Tahoe, California. If you are an experienced off-roader and love rock crawling, the Rubicon Trail in California awaits. To bring the experience full circle, we recommend that you drive this trail in, what else, a Jeep Wrangler Rubicon. That's right. How much more spectacular does it get to drive a vehicle that was named for the place you off-road.
Wherever you venture off to, the primary concern is safety. Do not take road conditions for granted. For example, if the road is covered in water, don't assume it's safe to wade through without knowing how deep it is. You should always have someone with you in the event of an emergency, or if you get stuck and can't get out. Keep a winch on hand just in case. Precaution is the key.
If you don't have your Jeep yet, how about taking a Wrangler or Renegade for a test drive. PAR-K Chrysler Jeep serving Syracuse and Baldwinsville has new Jeep inventory that will put you on roads where spinning your wheels is a rite of passage.