The Jeep Renegade Moves Into 2020 With New Features
What's New for 2020?
The 2020 Jeep Renegade has been a popular subcompact SUV since it was launched to expand on the Jeep range of vehicles back in 2015. For the 2020 model year, we have seen several advances made with technology and design that we at PAR-K Chrysler Jeep in Fulton believe will keep you coming back for another look at the latest updates.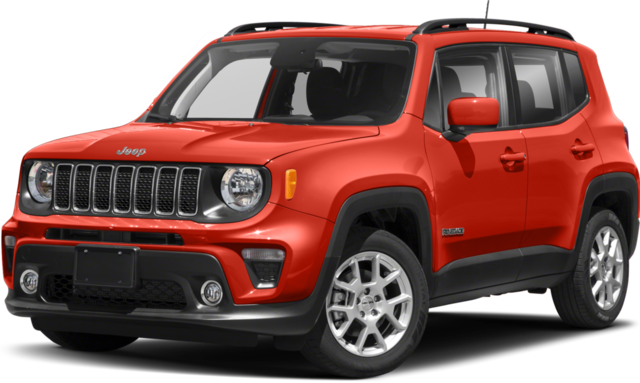 The Jeep Renegade Continues the Vibrant Design of 2019
There are few vehicles on the road as distinctive as the Jeep Renegade with the exterior and interior design of the Renegade, making it easy for you to enjoy a fun ride around Syracuse. The introduction of some innovative storage solutions has improved the possibilities available for you to place your cargo in the trunk safely and efficiently. The Renegade has a distinct look that has not been developed over the last five years that keeps us all looking forward to driving around the nation.
Improved Base Performance
The performance of the Jeep Renegade around Baldwinsville has been upgraded to give you an even better standard of power. The standard level of the Renegade gives you a 1.3-liter engine that is an increase in power over that seen in the 2019 edition. The 2020 model has been given an update with this turbocharged engine that provides up to 177-horsepower and is joined by the 180-horsepower 2.4-liter Tigershark engine.
Technology and Safety
The available technology in the Jeep Renegade takes on many different features, including the use of a remote Smartphone app. The addition of the remote start Smartphone and Smartwatch app for the later models in the 2020 range makes it easy for you to warm up your Renegade no matter where you may be in Liverpool.
Space for Passengers and Cargo
The available space in the Jeep Renegade is one of the features that attracts many buyers to this impressive SUV. Enough space is available for five adults, and the moveable cargo floor in the trunk makes it easy for us to recommend this vehicle to you.
Zero Down Leasing Available on the New Jeep Compass
Step into our showroom to learn more about the Jeep Renegade and the available options for leasing and financing. In many cases, we are proud to assist our customers in obtaining zero down lease contracts that keep you on the road with a deal that you can afford.